(Cross-posted as an update on the Year Two Kickstarter.)
With the origin of the Dark Everett in full swing, Cura is reaching a number of crazy, incredible milestones. Five hundred pages? Check. Three years in existence? Check. Very tired artist and writer? That's a distinct possibility as well!
By my calculations (typing noises) we will hit page 514, the end of the third year, on April 5th. Soon after, we will attempt to Kickstart a third volume. What does that mean for you?
Well, it means I need your input, honestly. Here is the general takeaway from our last Kickstarter:
1) People want hardcover options.
2) People want the high quality paper.
3) WOW, you people are awesome.
It's really that simple, aside from months and months of work, but that's what we live to do, make comics, so no biggie. The reason I bring this up is because I want to make sure that our version of the takeaway matches with yours, because our initial plans are ambitious, and we want to make sure that you guys are eager to be ambitious with us, so we need your opinions on things we're considering:
-Our current plan is to have hardcovers and great paper right from the start. It will bump our target goal up a bit, but we're thinking that putting faith in you all hasn't led us astray. We will continue the limited hardcovers (as supplies last), including a new run of 50 for Year Three, but we also want to introduce unlimited hardcovers. These will cost less than the limited hardcovers, but lack sketches and have inscriptions from me.
-If you bought a limited run hardcover last time, we will match your number (out of fifty) if you purchase a new one in the Year Three Kickstarter. We kept track.
-For the exclusive backup material, Dex and I are planning on previewing a new comic we're working on together called The Domain. It'll be the first and only place you can get a look at the work in progress for a while, and we think you'll dig it.
-We're also maintaining most of the tiers we had in the last Kickstarter (sketches, dedication, etc), but adding a new one, where you can get a piece of original art with the purchase of hardcovers. There may be a cameo option.
-We are planning on shooting for a late April/Early May start, and a July/August delivery for trades.
-Our target is looking to be around $8,000, where our stretch goals for hardcovers and better paper were last year.
We are curious about your experience with the last Kickstarter. Did you like the postcards? The buttons? The bookmarks? The sketches? Are there any ways we could improve, or are there things you'd like to see we're not doing? Any comments, really, are welcome. Anyone who wants to email me can at neal@nealbailey.com, and we encourage you to be frank, as this book will not come to pass without you, and we want it to please you when it comes along.
Thanks again for your support last year, and I look forward to earning your faith again in the next few months!
Neal
The time is almost here again where I have to cringe, bite my bullet, and start thinking about the financial part of this equation. Last year's Kickstarter was a revelation, an affirmation of the fact that people will support this comic. They gave with kindness, and with heart, and for it the comic is in a much better place, and I am not in huge credit debt for it.
That's RAD.
I'm trying to figure out a way to make it sustainable without always having to have my hand out, and that's difficult. Comics cost money. And when they're not costing money, they cost time, which is also money. That's not to say I don't love every minute of it, because I do, and that's not to say I am not well aware that many people would kill for such a burden, so do not think I make those statements lightly. Nonetheless, if I would like it to continue, I have to make sure I stay out of credit debt.
To that end, I've got two main ideas at this point, and I wanted to run them up the flagpole for you guys and ask for comments.
First, there's the Kickstarter. That was successful last year for all involved, and honestly, it's what I'm most inclined to do again in April or May or when we're ready to do so with files. The one thing I'll change this time is that everything will be print ready and submitted before I even start the process. Pros: It's Kickstarter, so it has a lot of eyes on it, and last year's success may propel us to another. Cons: Few.
Second, there's something new I've discovered, called Patreon. If you go here, you can examine a Patreon drive for Saturday Morning Breakfast Cereal, a comic I've found and greatly enjoyed for the last few years. The basic principle is quite novel. You give X amount per month so long as Zach keeps making his comic, and after you contribute a certain amount, you get perks.
We needed 5,000 last year to get our print run with Kickstarter. Divide that by twelve months, you get 416.67 a month. If I could reach that amount in pledges per month, we could do trades for everyone who contributes $2.50 or more a month once we hit that 466 ($2.50 X 12 is $30 for the trade). That doesn't offset the cost of art or give Dex a raise (which I desperately want to), but it's a place to start. Pro: Were we to do that, and find success, we could stop doing Kickstarters every year. Cons: Many. People can withdraw their pledges at will, and everyone's finances go up and down month to month and year to year, so that 416 could become 375, and I'd have to foot the credit debt for the books (assuming it doesn't hit, I don't know, 600 a month, in which case we'd have money to put aside for coloring or a raise for Dex, etc).
There's also the HUGE con in that we can't print books until I have the cash to do so, so it would take a year at 416 for Year Three, which disqualifies Patreon almost immediately. I'm putting this out here because you people are smart, and often have ideas I don't, so maybe you have your own ideas. Another potential is that we could do a Kickstarter, and then after the Kickstarter is over, start a Patreon with the hopes of funding next year's book (Year Four), but I don't like that, because it feels like double dipping when I'm not fond of single dipping in the first place, and counting chickens before they hatch.
What do you think? I trust you all to be honest about this, and smarter than me.
So, I have delayed working on getting this site updated for some time, since WordPress presented me with a dilemma I couldn't figure out on my own. I left the site stable, and as such have doomed myself to several downtimes, today of which was the latest (and last).
I will henceforth devote myself this weekend to updating, which may mean some comics are missing and/or odd looking for a wee bit of time. Hopefully, you will all be celebrating something (other than my Jewish friends or fellow atheists), and thus will miss nothing.
If not… YOU WERE WARNED!
Do not be afraid. Baldrick has a cunning plan:
Hey, folks. Dex just tipped me off that he's done a custom cover on Ebay for a Wolverine 300 sketch variant… check it out: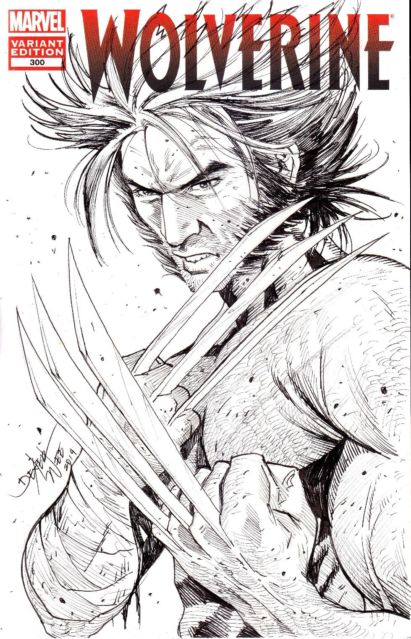 If you want to check it out or make a bid, you can find the auction here. It ends November 29th. Great holiday gift, and also for a great artist, though I am admittedly quite biased!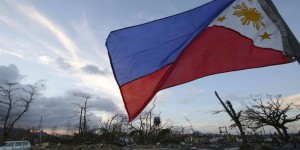 As many of you already know, the Philippines were hit by one of the largest Typhoons in history this last week.
First terrorists attack Zamboanga, then a massive earthquake, and then this: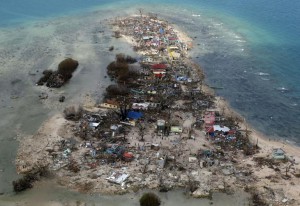 It has been heartbreaking to watch this unfold. I am grateful that the media has taken to this disaster and is chronicling it, when so often these things can be underplayed or ignored if they're not local. I've been talking with Dex, who lives in Zamboanga in the south-west, and watching these recovery efforts, and it breaks my heart to see people hurting and trying to find shelter.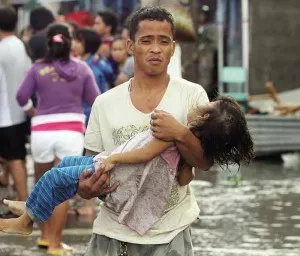 Even the most cursory Google search reveals images that will never stop haunting, and there are plenty of places where, should you desire, you can see the need for help plainly.
Thank you to all of you who have written me asking about Dex and his family… as he can tell you himself, they made it through fine, though even as far away from the epicenter as they were, the rains and winds were awe inspiring.
I have been remiss in posting on this, and listing places where people can give. It's been a very hectic, strange week for me personally, for reasons I may go into at a later date, and I've only had a chance to sit down and write about this just now, late. That said, I strongly encourage, if you can, to give in the name of relief. There are a number of great options, and anything will help.
Dex has given me some great links. This is one of the best for our American readers, and gives multiple options if you are wary of any particular charity for whatever reason. There are other articles for further research, here, here (the source for the above flag image), and here, among many, many others.
If, like me, you live on a tight budget, consider five dollars. Or ten. Fifteen thousand people giving five dollars is a force to be reckoned with, and there are few better causes.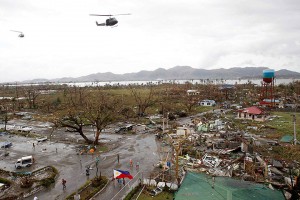 We are with you, Philippines, and wish you the best in your recovery.